For years, people have been making efforts to make their eyes special.
Eyelash extensions, professionally applied to natural eyelashes with semi-permanent glue, are gaining more and more popularity in Luxembourg.


Ophthalmologists say this cosmetic treatment can be safe, as long as consumers take precautions to protect themselves.



What are eyelash extensions?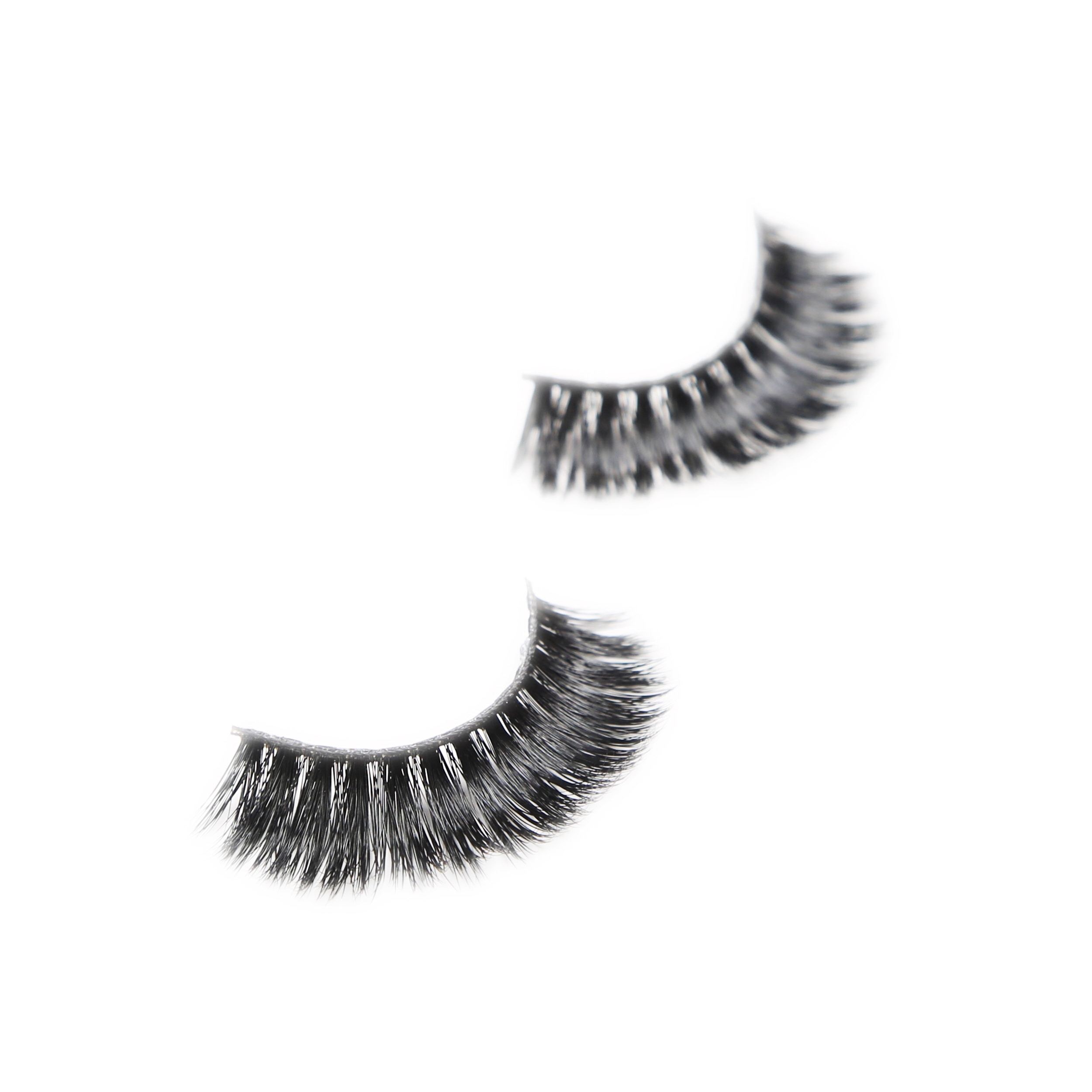 There are three types of eyelash extensions:
-synthetic
-silk
-mink

They come in a variety of sizes and shapes.
Eyelash extensions are usually applied by a technician in a beauty salon, using tweezers and a specially formulated semi-permanent glue.
The procedure can take up to two hours and your eyes must remain closed for the duration of the application.
False eyelashes usually last three to four weeks and fall out as your natural eyelashes fall out.


Are eyelash extensions and glue safe for the eyes?

To keep eyes safe, lashes should be applied by an experienced esthetician in a sanitary environment, with chemicals that are safe for your skin.


The procedure carries risks, namely:
trauma or infection of the eyelid or cornea; allergic reaction to glue; and permanent or temporary loss of eyelashes.

Infection can be from poor hygiene in the store or damage to the eyes during application.
Let's not forget that a sharp object is used very close to your eye.
Glue ingredients can cause allergic reactions.
In the past, some of these glues contained the allergen formaldehyde.
An allergic reaction can trigger pain, itching, redness and swelling.
It can even temporarily interfere with vision.
Rubbing, tugging or tugging can fracture your natural eyelashes and even cause permanent damage to the eyelash follicle. Although rare, extensions can also cause fibers to become blocked under the eye tissue, which may require surgical removal.
other side effects can include:
-Keratoconjunctivitis
-Allergic Blepharitis and Eyelid Edema
-Conjunctival Erosion
-Subconjunctival Hemorrhage
-Traction Alopecia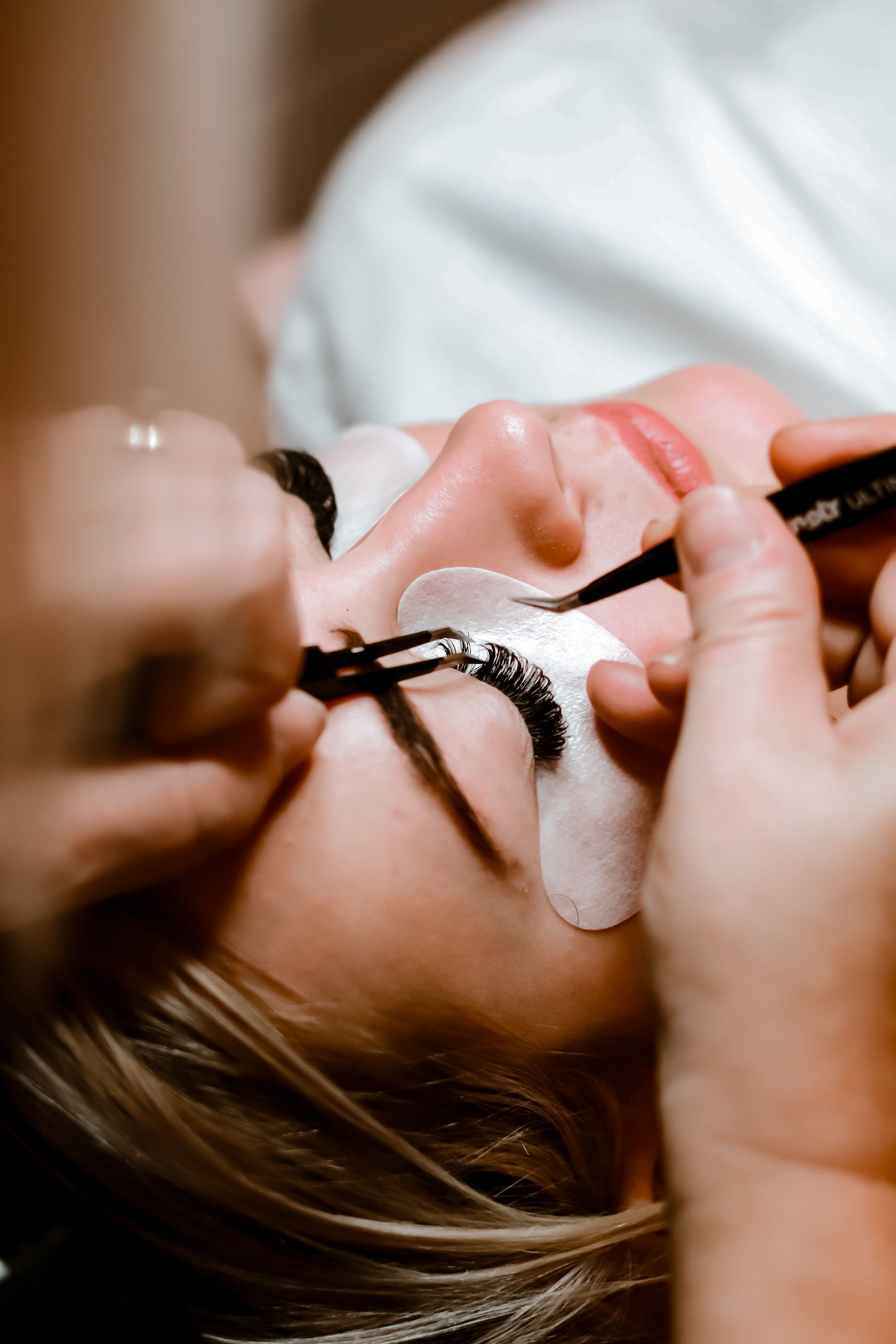 Beautician with tweezers applying eyelash extensions to a lying woman with her eyes closed.




How to do eyelash extensions the right way?

Be sure to look carefully at the store or salon, esthetician, and product ingredients before proceeding with eyelash extensions.
Here are some things to look for and ask:
-Does the salon have a good reputation?
-How long have they been in business and practice good hygiene?
-Read google reviews and look at before and after photos from other customers.

-What training, certification and experience does the beautician have in eyelash extensions?
-Ask for the list of glue ingredients and check for allergens.
-Confirm that the expiration date has not passed.
-Ask for a spot test on the inside of your wrist before applying the glue to your eyes.
-If you have an allergic reaction to the extensions, do not attempt to remove them yourself, as this may damage your eyes.
-Do not try to treat the reaction on your own. Doing it incorrectly can make symptoms last much longer.


Instead, go see an eye doctor immediately.


If you have any questions, feel free to comment below or send me an email.
sources:

Ocular disorders due to eyelash extensions
https://pubmed.ncbi.nlm.nih.gov/22134404/

[National survey on eyelash extensions and their related health problems]
https://pubmed.ncbi.nlm.nih.gov/24077489/